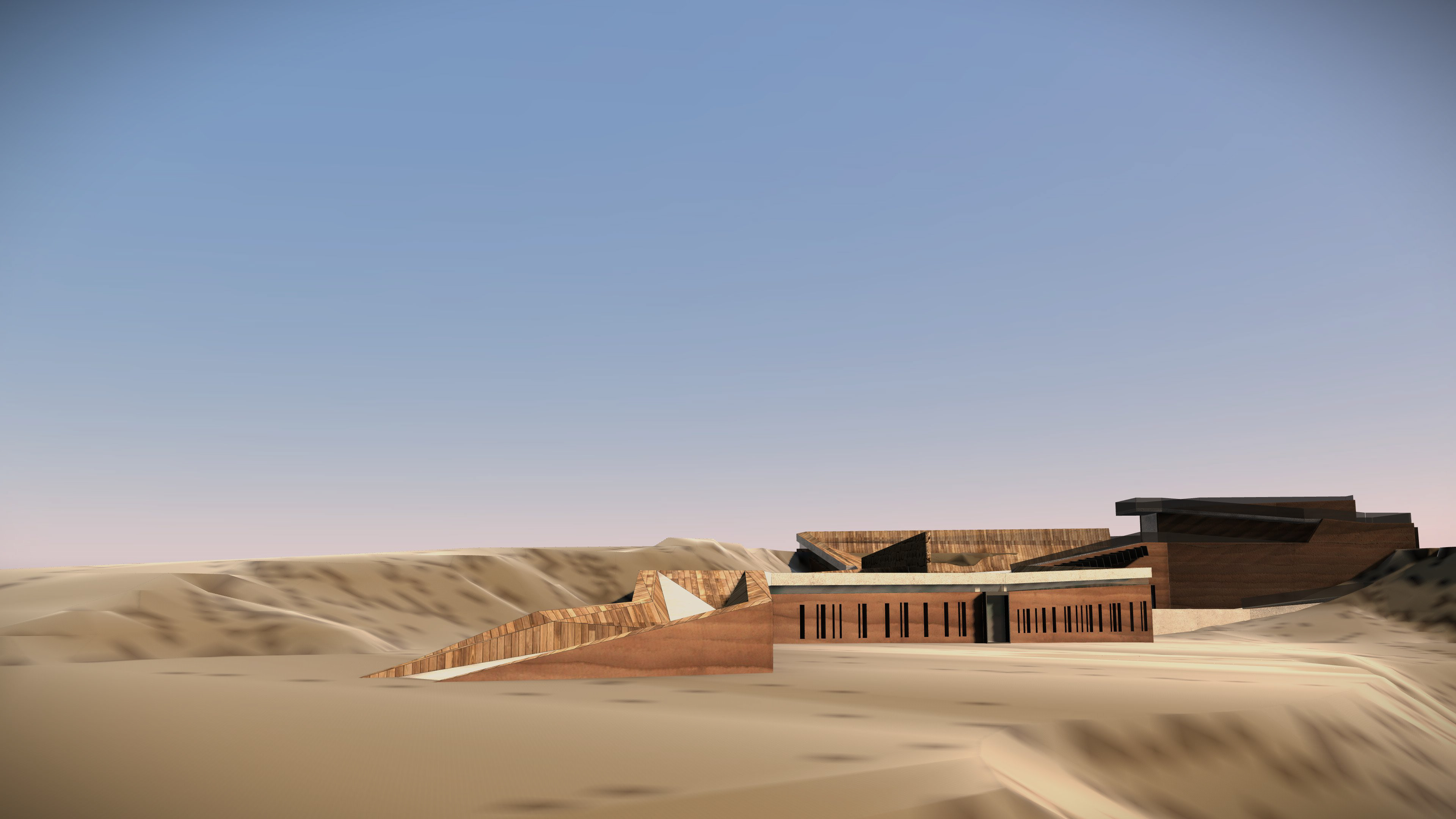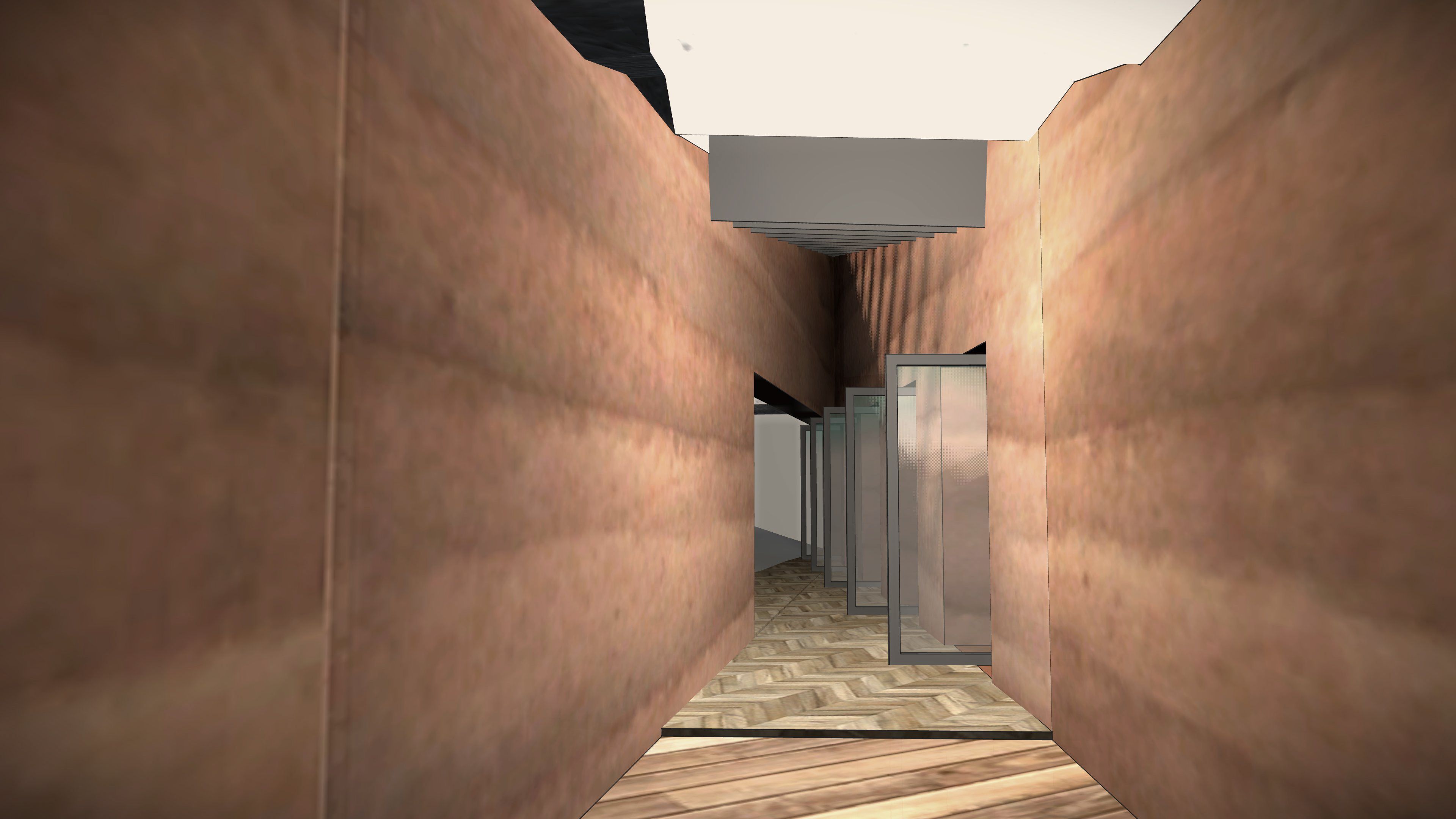 A competition scheme which is a base for the conservation of the historical, cultural and archaeological landscape of Bamiyan. It also symbolises the gesture of moving forward from the history of violence and unrest by promoting national unity through the appreciation and respect of multiple cultures.
The best way to build a more peaceful and optimistic future is to invest in and educate the children and youth, to encourage cross-cultural awareness in the future generation.
Apart from visiting the gallery and learn about their own history and culture, the building is orientated to take advantage of the natural contour of the site and the panoramic views towards the Great Cliff. The roof is designed as part of the landscape, as a PLAYground for the public, revealing an unobstructed view towards the cliff and the valley. 
The building which is designed as a series of promenades, resembling the feeling of meandering through the dark caves at the Buddha Cliff. Each promenade ends with an opening to capture the moment of awe by emerging into the light and revealing the breathtaking views.
The position of the building partly subterranean and the use of rammed earth walls contribute to the thermal mass and improve the thermal performance of the building.